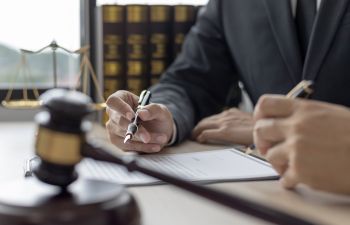 Discussing end of life plans is a sensitive subject, but it is vital to consider. Many people wait too long to legally detail their wishes regarding financial and medical concerns – fatality accidents and events can occur at any time and at any age. If you have not created a will, trust or medical directives, it is time to make your wishes known through end of life and estate planning.
End of life planning is designed to make it easier for both the individual and their family when the final stage of their life occurs. Whether it is an unexpected accident or the end of a life-taking disease, placing legal perimeters can take some of the uncertainty out of this difficult time. Without a living will or medical directives, family may not know what their loved one wanted if they were incapacitated. If a will or trust is not created, assets and financial concerns may linger in probate, or financial disputes can occur within the family.
Important End of Life Legal Considerations
What legal preparation you need for your end of life planning will vary by the individual. If you have limited assets or a simple estate, a general will may be all you need. For others, a trust, guardianship or spousal support may be concerns that need to be considered. The more heirs and assets you have, the more complex estate planning can become. Having a will and probate attorney on your side can help you prepare the financial aspects of your estate. Other considerations regarding end of life include:
Medical directives – You may want to have a Do Not Resuscitate (DNR) or Do Not Incubate (DNI).
Power of attorney – You can choose a health care agent or proxy to make medical decisions for you if you are unable to make these decisions yourself.
Living will – This document can detail your medical wishes for treatment and end of life care.
All adults should have end of life planning in place – it is not only for elderly adults. These documents should be reviewed every few years to update preferences and add any new assets or family members.
If you need to begin end of life planning or it is time to update old wills or directives, come see us at Plunkett, Hamilton, Manton & Graves, LLP. We are experienced will and probate attorneys that can offer legal advice and preparation of your estate. Call our office in Augusta, GA to schedule your estate and end of life planning consultation.
Posted on behalf of Plunkett, Hamilton, Manton & Graves, LLP