Daniel W. Hamilton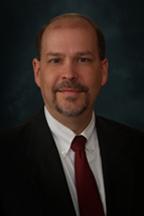 Partner
Location:
Augusta, Georgia
Phone:
(706) 722-4111
Fax:
(706) 722-4817
Dan Hamilton practices primarily in the areas of eminent domain and condemnations, residential and commercial landlord/tenant disputes and dispossessory matters, and general civil litigation, workers compensation, and personal injury. His practice and experience includes his service on behalf of the Georgia Department of Transportation, Georgia Department of Law, and Georgia Department of Corrections as a Special Assistant Attorney General in the areas of condemnations, child support, and habeas corpus defense respectively.
Dan graduated from Appalachian State University, cum laude, before receiving his J.D. in 1989 from the Walter F. George School of Law, Mercer University. Dan served as an Assistant District Attorney in the Augusta Judicial Circuit and served as lead prosecution counsel in more than 100 felony cases which resulted in criminal convictions. He entered private practice in 1994 and joined the firm now known as Kilpatrick Townsend and Stockton, LLP where he represented plaintiffs and defendants in catastrophic injury, litigation and trial-related matters. In 1999, Dan joined the firm now known as Shepard Plunkett & Hamilton, LLP, where for many years he served as primary lead counsel in litigation matters on behalf of the consolidated government of Augusta-Richmond County in cases which alleged claims were made under 42 U.S.C. § 1983, Title VII of the Civil Rights Act of 1964, and various other state and federal laws. Dan continues to enjoy representing individuals, companies, and state and local governments.
Dan is a member of the State Bar of Georgia, the Augusta Bar Association, the Augusta Bar Association Foundation, and the Apartment Association of Greater Augusta.
Areas of Practice
Governmental Affairs
Workers Compensation
Personal Injury
Civil Litigation
Condemnations
Employment