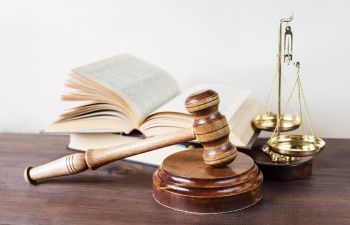 When faced with the misfortune of filing for bankruptcy, individuals and families search for strategies to manage their debt. With a rise in popularity, debt consolidation companies promote the simplicity of combining debt, while protecting one's credit rating. Yet, these relationships do not come without hidden costs, and if not taken seriously, could result in the loss of land or other collateral property. Thus, the experienced attorneys at Plunkett, Hamilton, Manton & Graves, LLP, invite individuals to call their Augusta practice for a complimentary consultation before retaining the services of a debt consolidation company.
For the most part, debt consolidation companies help manage debt by combining multiple payments into one loan payment. Typically, the interest rate is lower, creating a more manageable monthly payment. Perhaps most appealing, a debt consolidation loan doesn't usually lower a credit score, as opposed to bankruptcy. What's more is that an individual's reputation is salvaged, because of the stigma associated with filing bankruptcy.
However, when a debt consolidation lender provides a loan, there might be a cross-collateralization clause attached. According to NOLO, this clause provides lenders the right to repossess property that it has financed, if individuals become default on loan payments. It's important to understand that even if car payments are current, for instance, a car may still be repossessed if payments on the debt consolidation loan fall behind.
Individuals must also be aware that the IRS often considers money that is saved by obtaining a lower interest rate and monthly payment income. In this case, taxes must be paid on the added income, which is yet another cost for individuals.
Because debt consolidation companies are not always forthcoming in the actual costs and fees associated with debt consolidation, not to mention the approval of settlements, Plunkett, Hamilton, Manton & Graves, LLP, welcomes individuals throughout Augusta and Evans to call today for a free consultation. Our experienced lawyers are committed to providing honest, professional and effective insight for clients considering bankruptcy and debt consolidation.
Posted on behalf of Plunkett, Hamilton, Manton & Graves, LLP