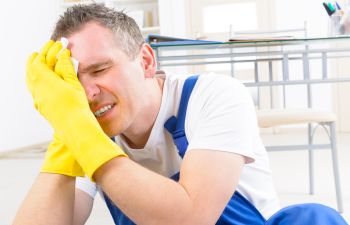 When an employee is injured at work or on the job, workers' compensation may provide them with benefits, rehabilitation or even supplemental income if deemed appropriate. Ultimately, these benefits are purposed to help a worker return to their job. Yet, there are many questions surrounding workers' compensation, beginning with when to file a claim and how to do so. At Plunkett, Hamilton, Manton & Graves, LLP, we understand that filing for workers' compensation benefits can be complex. That's why we offer experienced legal insight to help injured employees file accurately and on time. Our workers' compensation attorneys have worked with the following:
Construction site accident victims
Injuries related to hazardous materials
Workplace injuries resulting from heavy machinery
Injuries sustained in a factory job, including industrial accidents
Repetitive movement injuries, including carpal tunnel
In addition, we protect injured workers and their rights. If necessary, our team assists family members when a loved one has died in a workplace accident, and this involves collecting death benefits.
What You Should Know When You're Injured On The Job
In the event that you are injured on the job in Georgia, it is crucial to report the injury immediately to your manager or supervisor. In order to file a claim, an injured employee should fill out Form WC-14 and file it with the State Board of Workers' Compensation. If the injury causes an employee to be out of work for more than 7 days, the employee becomes eligible to receive up to two-thirds of his/her weekly earnings (with a maximum of $575 weekly). Ongoing workers' compensation is contingent upon the nature of the injury.
Seasoned Workers' Compensation Attorneys – Plunkett, Hamilton, Manton & Graves, LLP
If you've been injured at work, the seasoned workers' compensation attorneys at Plunkett, Hamilton, Manton & Graves, LLP, can help. We'll assist you in filing your claim, obtaining necessary medical documentation and demonstrating the full extent of your injuries to a panel of doctors, when necessary.
To learn more about your rights to workers' compensation, or to begin filing your claim, call our office today.
Posted on behalf of Plunkett, Hamilton, Manton & Graves, LLP