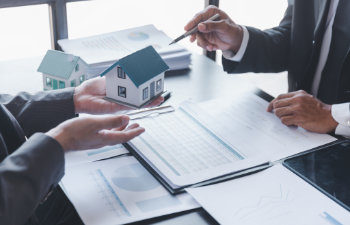 Estate planning is essential to managing your assets and securing your family's future. While most people focus on creating a will, another powerful tool you should consider is a trust to protect your assets from probate. Here are three reasons why trusts should be a part of your estate planning strategy.
Protect Your Assets
If you have debts, a will may not be enough to protect your assets. Trusts allow you to protect your assets from creditors, lawsuits, and other potential threats. By transferring ownership of your assets to a trust, you can shield them from seizure in case of a legal dispute or bankruptcy. Your assets can be shielded from the probate process to save your loved ones time and money. A trust can be especially beneficial if you own a business or have significant personal assets you want to safeguard.
Avoid Probate
Probate is the legal process of administering a person's estate after they pass away. It can be a lengthy, expensive and public process that can tie up your assets for months or even years. By using trusts in your estate planning, you can avoid probate altogether. Instead, assets can be distributed to your beneficiaries quickly and efficiently.
Provide for Your Loved Ones
Trusts can be essential to provide for your loved ones after you pass away. For example, you can create a trust paying your children a certain amount each year or providing for education expenses. You can also use a trust to ensure your assets are managed and distributed according to your wishes, even if you are no longer overseeing the process. An estate planning attorney can help you explore all your options so you can make an informed decision.
Estate Planning Legal Protection
Trusts can be a powerful tool in estate planning, helping you protect your assets, avoid probate and provide for your loved ones. If you're interested in creating a trust, consider working with an estate planning attorney who can help you navigate the complex legal requirements and ensure your wishes are fulfilled. The experienced attorneys at Plunkett, Hamilton, Manton & Graves, LLP can help you protect the future of your assets for your loved ones. Call to schedule a consultation appointment today.
Posted on behalf of Plunkett, Hamilton, Manton & Graves, LLP