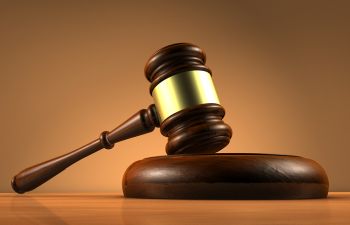 In Georgia, most driver's license suspensions are because of moving violation points, major violations or court orders. Depending on the reason for suspension, there may be ways to have your license reinstated. You may also be able to resolve the issue that led to the suspension in the first place so that your driving privileges can be restored.
Moving Violation Points
The Georgia Department of Driver Services will automatically suspend your license if you accrue 15 or more points in 24 months. These points are cumulative and the number of points you earn is based on the type of moving violation. Violations such as speeding have varying point values depending on how fast you were going over the speed limit.
Taking an approved defensive driving course can remove seven points from your total. This can only be done once every five years.
Major Violations
Some violations don't accrue points. Instead, the violation itself is enough to warrant a license suspension. These include committing a felony with a motor vehicle or being involved in a hit and run. Racing or fleeing law enforcement are also on the list of major violations.
Major violations that result in suspension can involve using your license as identification. Fraudulently using your ID or committing forgery, for example.
Court Ordered Suspension
The court can have your license suspended for several reasons that have nothing to do with driving or misusing it as identification. The two most common reasons are failure to appear in court or falling behind in child support payments. These court orders may not have a specific suspension period. Instead, in some cases, the suspension can only be lifted by the court that ordered it. 
To discuss the suspension of your driver's license and learn more about what solutions may be available, schedule your professional consultation with Plunkett, Hamilton, Manton & Graves, LLP.
Posted on behalf of Plunkett, Hamilton, Manton & Graves, LLP