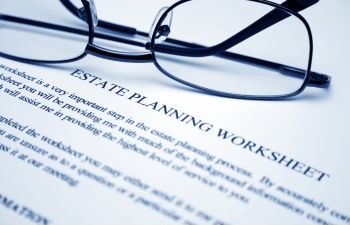 When planning the future of your estate, there are numerous issues that can arise. While the process should be simple, disputes and other problems can create unnecessary hurdles. It is important to remember that estate planning is a broad term that can refer to preservation and management of assets after death.
Distributing your assets may not play out as smoothly as you wish. Other individuals or entities can raise disputes, even when there is a will in place. In many cases, such disputes are successful due to legal mechanisms that overrule the directions of the deceased.
It is recommended that you speak to an estate planning lawyer to fully understand any potential challenges. However, here are three common disputes to look out for that may give you an idea of the challenges ahead.
Trust Accounts
There are several reasons for setting up trust accounts, one of which is limiting estate taxes. A trust account is handled by a trustee for the benefit of a third party in accordance with predefined and agreed-upon terms.
It is not illegal to put your assets in a trust but there are some issues you may encounter. Choosing the right trustee is essential, as this is the individual or entity that you are trusting to manage assets on behalf of the beneficiary.
Guardianship
If you expect to die before dependents, such as children or elderly relatives, guardianship may be a concern. You may need legal assistance to ensure that your nearest and dearest are looked after when you pass away.
Any individual can act as a guardian but that does not mean you should make decisions lightly. You will want to ensure that a guardian is compassionate, caring and acts in the best interests of the ward.
Will Disputes
Perhaps the most challenging issues you may face will include disputes surrounding a last will and testament. These may include disputed beneficiary rights, irregularities in asset distribution and much more.
In order to avoid leaving a legacy of family feuds and misguided claims to assets, consider consulting with the legal team of Plunkett, Hamilton, Manton & Graves, LLP in Augusta, GA today.
Posted on behalf of Plunkett, Hamilton, Manton & Graves, LLP