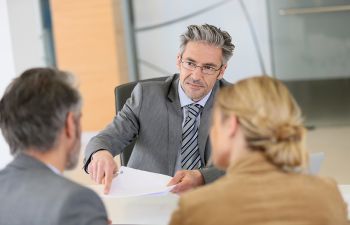 Georgia residents have all been affected by the COVID-19 pandemic and resulting economic impacts. Many families are struggling due to businesses closing or curtailing operations in response to the pandemic and governmental edicts. Families with spousal and child support agreements may face particularly problematic circumstances due to the coronavirus. Plunkett, Hamilton, Manton & Graves, LLP can provide assistance with your family law matters.
Requests for Support Modifications
In light of the many job losses or career changes precipitated by COVID-19, many families have sought to file a request for modifications to their child support agreements to reflect current changes. According to Georgia State Law, such modifications must be granted by the Family Court and are typically granted only due to substantial changes in the family's circumstances.
Families who have experienced a reduction in income can file for a modification due to COVID-19. A Family Law attorney from Plunkett, Hamilton, Manton & Graves, LLP can assist you with this filing. However, due to the period of time when courts were not operating due to COVID-19, there is already a serious backlog of filings, and more are being added regularly.
Recommendations for Families with Changed Circumstances
While you wait for the Family Court to review your support adjustment filing, Plunkett, Hamilton, Manton & Graves, LLP recommends that you continue to attempt to meet your support obligations. If this is not possible, it is best to work out an arrangement between both parties that is agreeable and sustainable. The court is likely to look favorably upon your willingness to cooperate and continue some type of support payments when it reviews your filing.
In addition, if custody and visitation arrangements are also affected because of COVID-19, working out a fair arrangement and following it will also reflect favorably on you before the court. Your Family Law attorney from Plunkett, Hamilton, Manton & Graves, LLP can help you with negotiating fair and workable support, custody and visitation arrangements to reflect your new circumstances.
Call our Augusta, GA office at 706-722-4111 or send a message online if you need assistance with making support or custody agreement modifications. We care for your family, and we will help you facilitate the best possible arrangements.
Posted on behalf of Plunkett, Hamilton, Manton & Graves, LLP