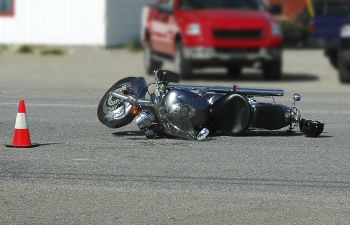 You could be entitled to compensation if you have been injured in a motorcycle accident. Sadly, you cannot undo the accident, but the attorneys at Plunkett, Hamilton, Manton & Graves, LLP can help you get your due compensation.
Accident Liability in Motorcycle Cases
Drivers of motorcycles and other vehicles should be aware of the issues that commonly arise in motorcycle accident lawsuits and who is at fault in the event of a collision.
Every motorist is responsible for being cautious of other road users, including motorcyclists. After an accident, it is vital to figure out if any drivers were careless and contributed to the tragedy by disobeying traffic laws or driving recklessly.
A driver is considered negligent if they do not adhere to the road rules. Generally speaking, states allow lawsuits against drivers who cause accidents to win victims compensation for:
Expenses related to health care
Wages lost
Anguish and distress
A state of mental or emotional strain
Destruction of property
In an accident, insurance companies will typically investigate to establish fault. An accident victim may be offered a lump sum payment to settle the case by the insurance company of the at-fault driver.
You may file a motorcycle accident lawsuit if the insurance companies involved cannot come to terms with who was at fault or if you (the victim) believe the amount of compensation offered is inadequate.
Valid Arguments to Sue After a Motorcycle Accident
If the injured motorcyclist can demonstrate that the accident was not their fault, they may pursue financial restitution through the legal system. An example of this would be proving that the vehicle driver:
Was going too fast
Was not paying attention
Did not yield
Was driving under the influence
Was recklessly driving
Violated traffic regulations
According to National Highway Traffic Safety Administration data, one-third of multi-vehicle motorcycle accidents are caused by drivers turning in front of the motorcycle. However, sometimes no driver is involved.
When a Driver Is Not Liable
One or more drivers in a collision are usually blamed for what happened. But there are times when someone who is not driving is to blame. Instances of this might be:
If a malfunction in the motorcycle contributed to the crash or worsened the victim's injuries, the manufacturer may be held liable.
If a flaw in the road caused the accident, whoever was responsible for designing and maintaining the road should be held liable.
Regardless of the specifics, a motorcycle accident victim's chances of winning a lawsuit rely upon proving that another driver breached a duty of care and caused the crash, or investigating other potential causes if a driver was not involved. To do so, you need an experienced personal injury attorney.
Get in touch with Plunkett, Hamilton, Manton & Graves, LLP immediately to find out if you are eligible for compensation following injuries sustained in a motorcycle accident. Our firm handles personal injury cases in Augusta, Georgia, with the tenacity and speed they deserve.
Posted on behalf of Plunkett, Hamilton, Manton & Graves, LLP