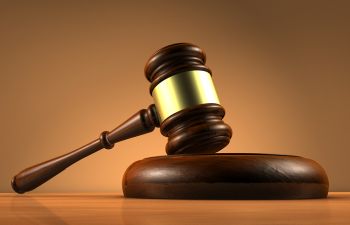 COVID-19 has turned life upside down for so many Georgia residents, and we are still trying to rebound from this worldwide pandemic that brings to mind the panic of the Spanish flu outbreak of 1918. Rising and rapid unemployment following the economic shutdown has left many families struggling to keep their heads above water. In May, the Georgia Supreme Court ruled that Georgia landlords cannot issue evictions until July 26. This is good news for many families, but how do you know if you qualify for this protection?
The CARES Act – What it Means for You
The Coronavirus Aid, Relief and Economic Security (CARES) Act states that if a landlord has a federally backed mortgage, whose tenants receive subsidized housing funds or if the landlord has received government assistance from The CARES Act, that landlord may not begin eviction proceedings until July 26. Landlords must also follow a 30-day eviction notice policy, which means evictions could not begin until August 25. During this period, qualifying tenants cannot be evicted for not paying rent, and they cannot be charged for late fees.
Below are some types of housing that fall under The CARES Act rental protection. For a complete list of protected properties, please consult an experienced landlord/tenant attorney:
Public housing
Section 8
Housing for the elderly
Housing for people with disabilities
Multifamily rental housing
Housing Opportunities for Persons with AIDS
Rural Rental Housing
Farm Labor Housing
Housing Preservation Grants
Low-Income Housing Tax Credit
If You are Facing Eviction
If you do not receive any type of housing assistance, your landlord may pursue eviction. If this happens, it is still possible to delay the eviction process. If you believe your landlord has a federally backed mortgage, you can ask the court to have the landlord provide proof that he or she does not have federal backing.
As Georgia residents work to create a new post-pandemic normal, eviction is the last thing you should have to be concerned about. If you are facing eviction, contact Plunkett, Hamilton, Manton & Graves, LLP today. Our experienced team can help you sort through your options and offer you some peace of mind.
Posted on behalf of Plunkett, Hamilton, Manton & Graves, LLP