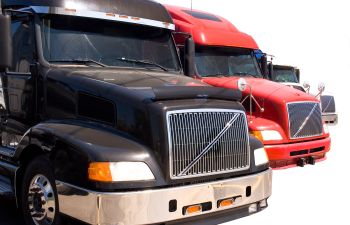 If you rely on your CDL to make a living, whether you drive a truck locally or carry loads across the country, you can't afford to lose that license. Disqualification can be temporary or permanent depending on the infraction, but have a lifetime of consequences. Learn more about what violations may affect your CDL and how you can protect it.
CDL Violations in Georgia
Many moving violations in Georgia are considered "serious" and, while you will still receive a ticket, you will not receive any additional penalties. However, two or more of these offenses within three years can lead to CDL suspensions of up to 120 days. Offenses can include:
Improper lane changes
Reckless driving
Speeding by more than 15 MPH
Not carrying a valid CDL for the vehicle/load
Major Traffic Violations
There are more severe punishments for those with a CDL convicted of major traffic violations. The first offense will result in a suspension of one year and a lifetime disqualification after the second. Major traffic violations include:
Committing a felony while driving
Negligent driving resulting in a fatality
Leaving the scene of an accident
Driving with a suspended/revoked CDL
DUI Convictions
All DUIs in Georgia are major traffic violations. The state has strict punishments for DUI convictions for all drivers, including fines, time in jail and community service, in addition to losing the license permanently. However, if a CDL driver can prove they have been rehabilitated, the state may lessen the suspension to 10 years.
Other Disqualifications
Some infractions are specific to those driving big trucks. For example, railroad grade crossing violations may result in a disqualification of up to one year for the third offense, while out-of-service violations are up to five years.
What Are Your Options?
Depending on the violation, you may be able to plead no contest to the charges on a first offense. While the damage may not be done to your driving record with the DMV, your insurance company may still use this information, affecting your rates or employability. You cannot use a nolo contendere plea on subsequent violations.
The only way to defend against CDL disqualification is in court, where an attorney can dispute the evidence against you or argue that there is insufficient evidence to charge you with the violation. If you have been accused of a violation and are in danger of disqualification, contact our office today to schedule a consultation. We can review your case and may be able to protect your Georgia CDL.
Posted on behalf of Plunkett, Hamilton, Manton & Graves, LLP