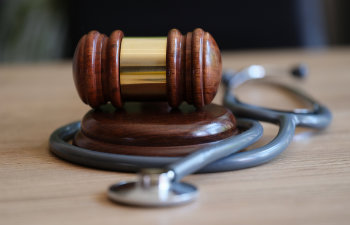 Sustaining a catastrophic injury can be a life-altering event. It can result in a significant impact on your life, both physically and financially. Catastrophic injuries can include spinal cord injuries, traumatic brain injuries, amputations and severe burns. In addition to the physical pain and emotional trauma, you may face financial stress due to medical bills, lost wages and ongoing treatment costs. Fortunately, an attorney can help you restore your future after a catastrophic injury.
An Attorney Provides Legal Assistance
An attorney can guide you through the complex legal process. The attorney will investigate the cause of your injury, gather evidence, and work with medical experts to assess the extent of your injuries. They will also identify all parties responsible for your damage and hold them accountable for their actions. This can include negligent parties, manufacturers of defective products, or medical professionals who provided substandard care. Finally, an attorney will ensure you receive fair compensation for your injuries, including past and future medical expenses, lost wages and suffering.
An Attorney Helps Provide Medical Assistance
A catastrophic injury may require extensive medical treatment and ongoing care. An attorney can help you access the medical assistance you need by working with medical professionals to create a comprehensive treatment plan. They can also help you find the right medical specialists and facilities to ensure you receive the best care possible. In addition, an attorney can work with insurance companies and government programs to help cover the costs of your medical treatment and ongoing care.
In addition to legal and medical assistance, an attorney can help you with the emotional and mental trauma of a catastrophic injury. They can give you advice and help and put you in touch with services like counseling, support groups and rehab centers.
Consult an Experienced Attorney as Soon as Possible
If you have sustained a catastrophic injury, seeking legal assistance from experienced attorneys is essential. After a terrible injury, the lawyers at Plunkett, Hamilton, Manton & Graves, LLP have the knowledge and experience to help you get your life back on track. We understand the physical, emotional and financial impact of a devastating injury and will work tirelessly to ensure you acquire the compensation you deserve. Contact us to schedule a consultation and learn more about how we can help you.
Posted on behalf of Plunkett, Hamilton, Manton & Graves, LLP