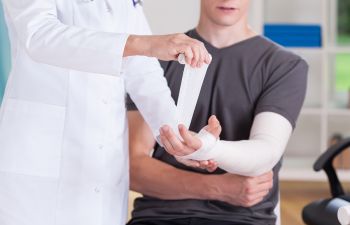 When you suffer an injury, there are some expected impacts on your life. Recovery may take time, which could mean time out of work. You will also have potential medical expenses for treatment and rehabilitation. Then there is the cost of repairing a vehicle if injuries were incurred in a collision.
However, there are other issues you may face that are unexpected. Every injury is different and may impact your life in ways that you never imagined. It is therefore important to get the right support for your personal circumstances.
Sexual Dysfunction
Sexual dysfunction can occur as a direct result of an injury, or as a traumatic response to an accident. This issue can affect men and women, and often leads to relationship problems. Opening up about sexual issues after an accident or injury is the first step toward potential recovery. You should also consult with your doctor for advice on suitable treatment options.
Aggression & Mood Swings
Although aggression and mood swings usually manifest after a traumatic brain injury, there are other causes. Any accident or injury can cause emotional distress, which can lead to mental health problems. PTSD is one example of a mental illness that can manifest in symptoms such as anger, disassociation, depression and anxiety.
Loss of Confidence
If you get into a road collision, getting back behind the wheel can feel terrifying. Many drivers lack confidence after a serious crash that resulted in injuries. Similarly, those who have suffered due to a slip-and-fall may still not feel steady on their feet when fully recovered. Loss of confidence can occur for countless reasons after an accident. There are therapists who can help with these fears in Georgia. Do not be afraid to reach out for help.
Chronic Pain, Post Recovery
Recovering from some injuries can take a long time. The tragedy for many accident victims is that full recovery is not possible. From chronic pain to severe disabilities, there are so many potential outcomes from accident injuries. Working with medical professionals who provide an honest prognosis will help you approach your recovery in the most effective ways.
Contact Plunkett, Hamilton, Manton & Graves, LLP to learn how you can pursue compensation for your injuries in Georgia.
Posted on behalf of Plunkett, Hamilton, Manton & Graves, LLP