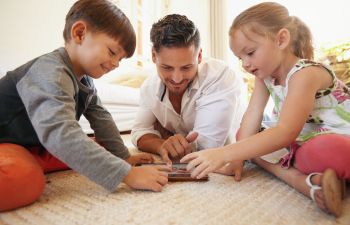 If you are currently going through a breakup or divorce, the matter of child support may come up when there are kids involved. While there is a standard process used to equate child support in the state of Georgia, there are other factors that may affect the arrangement.
The prospect of dealing with child support can put stress on both parents. There is help in the form of a family law attorney. You may encounter any number of common scenarios based on your circumstances. However, the following four examples are perhaps the most common.
Obtaining a Child Support Order
The initial process is fairly straightforward but can seem complicated when applying for the first time. There are potential fees associated with obtaining a child support order. However, these may be waived depending on the financial circumstances of the applicant. You can turn to the family law offices of Plunkett, Hamilton, Manton & Graves LLP for help with this process.
Seeking Modifications
After a child support order is in place, you may wish to seek modifications due to changes in one or both parents' income. The cost of raising a child may also factor into the decision to seek a modification. At Plunkett, Hamilton, Manton & Graves LLP, we can assist you in navigating and request to alter a child support order in Georgia.
Payment Arrears
Unfortunately, there are instances where a parent fails to make child support payments and falls into arrears. If you are struggling financially due to this scenario, our legal team can provide assistance. We have experience representing parents who either can't pay or are pursuing arrears from the other parent.
Additional needs of a Child
The amount of child support you receive may be influenced by additional needs of a child. Examples include medical costs, childcare, further education, and extracurricular activities. The judge has discretion to consider these factors when a parent seeks child support or asks to amend an existing order.
To learn more about the process of obtaining a child support order in Georgia, call the offices of Plunkett, Hamilton, Manton & Graves LLP for a consultation today.
Posted on behalf of Plunkett, Hamilton, Manton & Graves, LLP