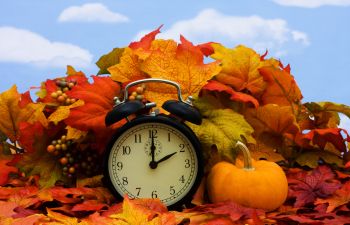 For most areas in the country, the arrival of fall means the turning back of the clocks. While the debate continues as to whether or not this practice is outdated, there is a real issue to contend with: the increased possibility of auto accidents.
The Effects of Changing Time
When we "fall back" in autumn, we like to think about gaining an extra hour of sleep one day a year, but this time change can actually make driving more dangerous. Our bodies operate on an internal sleep schedule, and time changes affect this internal clock. During the fall time change, days become shorter, which can have its own negative effects. Some people experience negative emotional effects during the shorter days of fall and winter, which could make them less aware on the roadways. Shorter days, when combined with fall and winter weather, can also negatively impact visibility and driving conditions.
Studies That Bear Out the Issue
Several studies have been conducted to monitor the impact of time change, and the conclusions are notable. According to Accident Analysis and Prevention, an extra hour of sunlight in the evening would prevent 170 pedestrian-related accidents and 200 vehicle fatalities annually. In a study conducted by the University of Colorado at Boulder, it was determined that 302 deaths over the period of 2002-2011 could have been prevented if time changes did not occur.
Nature is an Obstacle
Weather takes a turn during the fall and winter months, making roads more hazardous. Wet leaves, increased participation and foggy mornings all contribute to auto accidents. Shorter daylight hours exacerbate this issue, leading to an increase in auto accidents. Combine this with outdoor fall and winter festivals and other activities that increase pedestrian traffic, and this can lead to disaster.
Protect Yourself During Shorter Days
It takes about a week for our bodies to acclimate to time change, so prepare yourself for it. If you must drive in the evening, leave a little early to account for the unpredictable fall weather. Watch your speed in areas with high pedestrian traffic, and don't forget to turn on your headlights.
If you have been the victim of a fall car accident, Plunkett, Hamilton, Manton & Graves may be able to help. Contact us today to schedule a consultation.
Posted on behalf of Plunkett, Hamilton, Manton & Graves, LLP