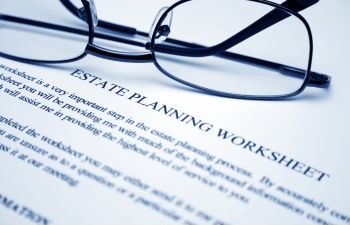 We all want to provide for our loved ones after we pass away, but understanding the options can be confusing. All of us want to do the very best for our families, but how do we make the right choices in estate planning? One of the first steps is recognizing the differences between wills and trusts, and consulting with your attorney on which one better fits your situation.
Trusts – Explore the Options
There are different kinds of trusts meant to perform distinct functions. Trusts fall into three categories:
Revocable living trusts. These are the most common type of trust. The grantor, or the person who created the trust, acts as trustee during his or her lifetime. The grantor can change the terms of the trust at any time.
Irrevocable living trusts. This type of trust cannot be changed. In this type of trust, property is moved into it and someone else is named as trustee.
Testamentary trusts. This trust is not a living trust, meaning it doesn't come into effect until the death of the testator, or the individual creating the trust.
What is a Will?
A will is a legal document stating your wishes for distribution of your property after your death. It is designed to make your wishes clear and avoids lengthy court battles to sort out your assets. If you die without a will in place, the court will make the decision on distribution of your assets. Wills can only distribute property that is solely in your name and does not address issues such as life insurance policies or property in which you are a joint owner.
Trusts are designed to provide for both life and death. If you have a mentally challenged dependent, a trust can provide for them during your lifetime. A will goes into effect only at the time of your death.
Estate planning is a very personal experience, and everyone comes to it with different needs. The team at Plunkett, Hamilton, Manton & Graves, LLP can help you make the best decisions when it comes to estate planning. Give us a call at 706-650-2100 or contact us to schedule a consultation.
Posted on behalf of Plunkett, Hamilton, Manton & Graves, LLP