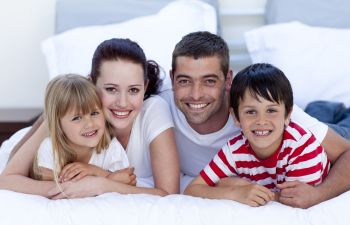 Family matters are often complex, with a long history of circumstances that can lead to the breakdown of relationships. When that happens, there are a range of transitional situations which may demand mutual resolution.
If concerned parties cannot come to an agreement, a family law attorney can mediate, represent the interests of one of those parties or any children whose care is subject to dispute. Plunkett, Hamilton, Manton & Graves, LLP can handle cases involving matters ranging from child custody to divorce with understanding and compassion.
Family Law Case Examples
Children are often the focus of family law cases. Plunkett, Hamilton, Manton & Graves, LLP can represent you in scenarios involving adoption, child support, contempt of court for non-payment of child support and much more.
Other examples of family law matters include the payment of alimony, property settlement agreements and divorce. We understand that this stage of your life is fraught with a range of emotions. Our legal team is committed to treating every client with care and compassion throughout the process.
Personalized Legal Representation
At Plunkett, Hamilton, Manton & Graves, LLP, we are dedicated to taking much of the stress out of matters related to family law. The complex and taxing nature of paperwork and other legal necessities can become overwhelming. It is our goal to ensure that you, as a valued client, are not left to navigate the complexity of Georgia family law without support.
Our dedicated legal assistance is always available to clients who are facing difficult family decisions. If you are struggling with sensitive legal hurdles related to divorce, child custody or any similar life-changing event, Plunkett, Hamilton, Manton & Graves, LLP is here to provide experienced representation.
Call our offices today to schedule your initial consultation with one of our attorneys in Augusta, GA.
Posted on behalf of Plunkett, Hamilton, Manton & Graves, LLP