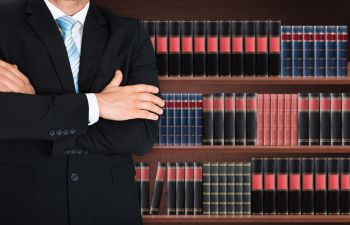 After all the hype of the New Year has calmed down, many Georgia residents are left facing greater challenges. If you were arrested over the holidays or charged with a crime, seeking legal representation is important. At Plunkett, Hamilton, Manton & Graves, LLP, we can help you challenge common accusations of wrongdoing.
There are several factors that can lead to individuals fighting criminal charges at this time of year. Depending on the weight of evidence against you, there are also various potential implications. You may face fines or imprisonment if found guilty of a crime in court. Get strong legal support today for help in limiting the impact on your life.
Driving Offenses
DUIs typically increase around the holidays and New Year's. Some drivers knowingly get behind the wheel while under the influence of alcohol. Unfortunately, others may drive without knowing that their blood alcohol levels are too high.
Driving the day after consuming a large amount of alcohol can leave you over the limit. If you are subjected to a breathalyzer or blood test, results will reflect these elevated levels. Call Plunkett, Hamilton, Manton & Graves, LLP today if you need legal support in a DUI.
Assault Charges
Emotions are often high during celebrations, which can lead to confrontations breaking out among partygoers. Do not allow one moment of madness to destroy your future. Assault charges can lead to incarceration and impact your future career path.
The team at Plunkett, Hamilton, Manton & Graves, LLP will try to have charges against you reduced or eliminated. Our goal is to provide the strongest defense possible in your criminal case. If you would like a consultation, reach out to our offices today.
Domestic Violence Accusations
A heated argument with a partner can lead to aggressive actions. An arrest and subsequent charge could spell trouble for you in the coming year. Going into court without an experienced criminal defense attorney is not recommended on a domestic violence charge.
Speak to Plunkett, Hamilton, Manton & Graves, LLP today for legal support in Augusta, GA. We are here to fight for your rights.
Posted on behalf of Plunkett, Hamilton, Manton & Graves, LLP