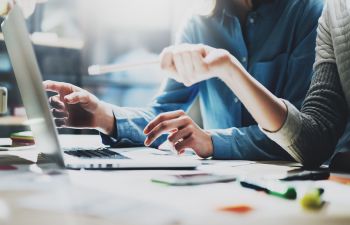 The Civil Rights Act of 1964 protects individuals against workplace discrimination by making it unlawful to base hiring, promotion or referral based on race, religion, sex or national origin. For the most part, employers strive to follow this law, but there are situations where discrimination exists. Sometimes the discrimination may be hard to prove, and you made need legal help.
Examples of Workplace Discrimination
Sexual Harassment – This kind of discrimination can occur in many ways. The victim or the harasser can be male or female, and the harassment can take the form of unwanted sexual advances, the offer of promotion in return for sexual favors or making inappropriate sexual comments.
Disability – Employers must respond to a disabled worker's request for reasonable workplace accommodations.
Age – Managers who only hire younger workers may be practicing age discrimination or may fail to promote a highly qualified older employee in favor of a younger one.
Race – Racial slurs, displaying symbols that are racially motivated or paying an employee less based on race.
Religion – Failing to provide reasonable accommodations to allow employees to practice their religion, refusing to hire or promote those of a particular religion or failing to accommodate dress code to meet the needs of the employee.
Other examples of discrimination may be more subtle, such as denying a promotion to an expectant mother, or taking away responsibilities from members of a particular ethnic group. Coworkers and managers may be guilty of discrimination if they tell inappropriate jokes or comments regarding an employee's appearance or religion. Subtle discrimination can be more difficult to prove, but it causes suffering and embarrassment just the same.
Employees should be able to perform work duties without the stress of discrimination looming over their heads. If you feel you are a victim of workplace discrimination, contact the team at Plunkett, Hamilton, Manton & Graves, LLP to discuss your concerns. You don't have to face this battle alone. Visit us here or call 706-650-2100.
Posted on behalf of Plunkett, Hamilton, Manton & Graves, LLP