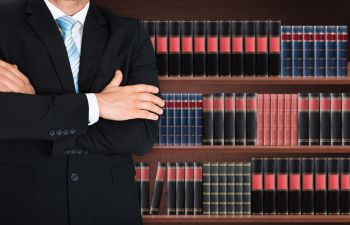 When it comes to employment law, one is perhaps more inclined to think of the rights of employees. Yet, the rights and responsibilities of employers are equally important, as they are given the right to appoint and dismiss workers in accordance with proper procedures and to expect reasonable performance from employees (Anti Discrimination Commission Queensland). Thus, employment law relates to the employer-employee relationship, and the rights and responsibilities on both sides. Even so, employers assume an important legal liability when it comes to discrimination, sexual harassment, victimization or vilification, as part of the Anti-Discrimination Act of 1991. In other words, if an employee violates the law, the employer could be deemed responsible.
With this in mind, it's crucial that employers demonstrate that they are taking reasonable steps to educate team members and establish standards of acceptable behavior. This includes making every effort to prevent discrimination, harassment and victimization. These steps are key to defending one's business with employment law, and might include implementing workplace policies and procedures, including grievance and complaint procedures, along with mandatory training.
Along with making the right steps, most employers rely upon a human resources department to manage employee affairs. Yet, they are also responsible for following state and federal laws, and this is where a qualified employment law attorney can help. Not only can an attorney guide employers in complying with the law, they can reduce legal exposure, negotiate contracts and defend against lawsuits. Moreover, they can provide sound legal counsel regarding Workers' Compensation and other labor laws, asserting the position and rights of a business.
Experienced Employment Law Attorneys
At Plunkett, Hamilton, Manton & Graves, LLP, our employment law attorneys are experienced in discrimination, sexual harassment, race and gender discrimination, sex discrimination, pregnancy discrimination, discrimination based on religion or sexual preference, wrongful termination, retaliation claims, whistleblower claims, False Claims Act and unpaid wages claims.
We understand the significant damages and loss of wages that might be caused as a result of an employer-employee dispute or discrimination claim. That's why we remain active, diligent and committed to helping you obtain a favorable outcome in your case. Call Plunkett, Hamilton, Manton & Graves, LLP, today to speak with an honest and professional employment law attorney.
Posted on behalf of Plunkett, Hamilton, Manton & Graves, LLP