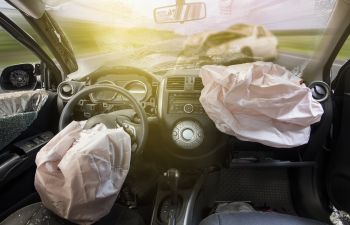 Cars are one of the most important inventions in history. With a personal vehicle, individuals and families can travel much further on a budget. Before the advent of cars, the main methods of long-distance travel were by train, coach or ship.
For many Augusta citizens, the personal or family car is an essential tool. However, when reliance on a vehicle is high, the risk of getting into an accident may also increase. While it is not possible to control the actions of others, car owners should drive carefully and keep up important maintenance.
Tire Road Worthiness
You should never allow tire tread to drop below manufacturer's recommended levels. When inspecting tires, measure the depth of the tread, look for damaged areas and check for foreign objects such as nails or large stones embedded in the tire. It is also important to keep your tire pressures at recommended levels. If tires are five or more years old, it is time to purchase a new set.
Brakes
If your brake pads are less than a quarter inch thick, it can affect braking distance or the response of brakes. Squealing or screeching sounds are a good sign that you should have your brakes checked. Most modern vehicles will also have indicator lights that alert the driver to a problem with brakes. If you are in doubt, have your brakes checked by a qualified mechanic.
Engine Checks
There are several areas of the engine that require regular maintenance. Changing oil and coolant fluids are important engine maintenance tasks. Drivers should also pay attention to engine warning lights, as these signals are designed to highlight or prevent engine component failures. Regular servicing is also recommended for keeping car engines in good shape.
If you have been involved in an accident with the driver of a poorly maintained vehicle, reach out to the offices of Plunkett, Hamilton, Manton & Graves, LLP today.
Posted on behalf of Plunkett, Hamilton, Manton & Graves, LLP