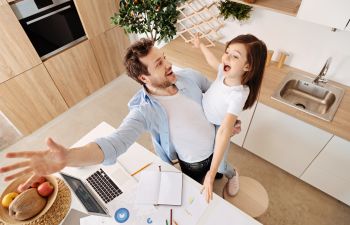 When settling a divorce, the terms of the agreement are binding obligations for everyone involved. Courts expect both parties to respect and uphold their part in the final decision. This can include child support, spousal support, alimony, child visitation and custody rights. It can also include the disclosure of assets and income when determining the division of property or child support and alimony payments. Failing to adhere to the terms of the settlement can put you in legal jeopardy. It is called contempt of court and the penalties can be serious.
What is Contempt of Court?
In this type of family law, contempt of court is when you don't follow the terms of the divorce settlement. The courts will try to avoid punishment if you start following the order. However, if you continue to disregard the agreement, the courts have options for enforcing the settlement. Some tools the court can use are:
Garnishing your wages

Suspending your driver's license

Seizing your assets or tax refunds

Sending you to jail
Divorce settlements bring stability to each side of the family. Everyone knows what to expect and understands their responsibilities. It is especially important for children to have financial security and routine schedules.
What if I Cannot Meet My Obligations?
Sometimes there are legitimate reasons why a court-mandated divorce settlement may need to be changed. Each case is unique, and it is very important that you consult a lawyer. The need for changes must be properly supported by evidence, and then the modifications must be agreed to and court approved. Without the approval, you are expected to follow the original agreement.
Some reasons an agreement may be modified include either spouse losing a job, or an illness of a parent or child. Even if both former spouses agree they should make a change, the courts must approve the modifications. If they have not approved it, it is not legally binding. The courts can find both spouses in violation of the agreement.
If you are facing a contempt order or are in need of a post-divorce modification, contact Plunkett, Hamilton, Manton & Graves today.
Posted on behalf of Plunkett, Hamilton, Manton & Graves, LLP