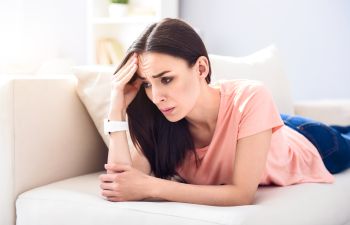 It is clear that creditor calls are intended to compel debtors to repay what they owe when regular payments have stopped. That said, there is an argument to be made that some creditors put debtors in a position where repaying the debt seems like an impossible challenge.
When you owe money to one or more creditors and don't have the financial resources to keep up with payments, it is an understandably stressful situation. Imagine your home is turned upside down, with an insurmountable mess in every room. The prospect of cleaning would likely leave you stuck like a deer in headlights, not knowing where to even begin.
Collector Call Strategies
The same applies to aggressive creditor calls that are aggressive and make debtors feel there is no way out. The creditor may adopt this strategy because, in many cases, the debtor will feel intimidated and find the money somewhere – even if that means taking on further debt.
Without sitting in on a creditor's corporate meeting on how callers should engage with debtors, there is no way to know for sure. However, the fact remains that many debtors find these calls intimidating and unhelpful. Those who do respond to the aggression may get further into debt, and then the cycle of calls repeats. The good news is, debtors do have other options.
Filing for Bankruptcy
When you file for bankruptcy, there is an element of the process called the automatic stay. The automatic stay prevents creditors from contacting you. Without the intimidating distraction of constant calls, you will have the time to focus on formulating a plan to handle your debt.
If you are being hounded by intimidating creditor calls, reach out to the offices of Plunkett, Hamilton, Manton & Graves, LLP today. We can help you address your debts in a way that will reduce stress and help you get back to financial stability.
Posted on behalf of Plunkett, Hamilton, Manton & Graves, LLP