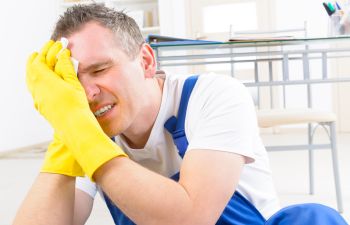 For the injured employee, workers' compensation coverage has provided welcome relief from many work-related accidents and hazards. Though employees once had limited options following a work-related injury, laws now obligate employers to provide benefits. For this reason, The Balance online forum reports that workers' compensation law is the grand bargain between workers and employers.
Is Every Worker Entitled To Workers' Compensation Benefits?
In essence, workers' compensation laws cover the majority of workers, though there are some that are ineligible. While these vary slightly from state to state, domestic workers, independent contractors and agricultural employees are not entitled to workers' compensation benefits. However, in the case of a contracted employee that slips and falls while repairing a floor in a convenience store, for instance, he or she may be able to seek benefits through a premises liability claim if negligence is to blame. All this to say—there are some exceptions to whom is covered under workers' compensation, but that doesn't mean that compensation cannot be obtained through a different claim.
Perhaps the greatest benefit of workers' compensation coverage is that it pays benefits no matter who is at fault. Thus, if an employee is injured while on-the-job, he or she is still entitled to workers' compensation benefits, even if it is their own negligence.
Though specific benefits differ depending on the state, the type of benefits provided is fairly consistent. Across the board, injured workers can receive medical coverage for treatment, diagnostic tests, medications and therapy. They may also receive some degree of disability reimbursement for lost wages, rehabilitation and/or death benefits for surviving family members if their loved one is killed on the job. Even so, the amount of funds received may be vastly different, and this hinges on the state and the circumstances of the injury.
Call Today To Build Your Workers' Compensation Case
When it comes to Workers' Compensation claims and benefits, the most favorable outcomes are obtained when working within critical timelines of insurance claims, evidence collection and other time-sensitive aspects. Thus, if you are an injured employee, it's in your best interests to contact the personal injury and workers' compensation attorneys at Plunkett, Hamilton, Manton & Graves, LLP, in Augusta or Evans, GA today.
Posted on behalf of Plunkett, Hamilton, Manton & Graves, LLP