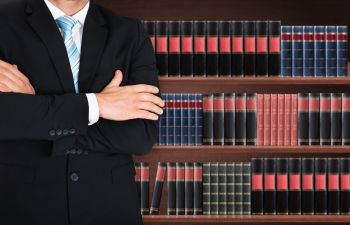 For many, determining a last will and testament is an important step in establishing an estate plan. Thus, in the event that a person dies, the last will is a legally sound document providing details of who will inherit their property and other assets, including who will oversee their affairs. For surviving family members, having a last will and testament to refer to helps alleviate the emotional burden of funeral arrangements and other final wishes. Yet, when an individual dies without a last will or testament, Georgia's intestacy succession laws dictate who receives the deceased person's probate estate, according to The Balance.
To better understand, consider the case of a deceased person with a surviving spouse and descendants (these include children, grandchildren and great-grandchildren). According to intestacy law, the spouse and children will be awarded an equal share of the probate estate of the deceased, though the spouse's share may not be less than one-third. Yet, in the case of a surviving spouse with 4 children, for instance, the children will not receive as much of the estate as the spouse. In essence, the spouse would receive one-third of the estate, while the rest would be divided among the children.
In turn, if there is a surviving spouse, but no surviving descendants, the spouse will inherit the entire probate estate of the deceased person. The same is true when there is not a surviving spouse, but only surviving children. The children would inherit the full estate. As one can imagine, when a person dies and they were unmarried and had no children, intestacy law states that the surviving parent(s) will inherit the estate. As it goes, intestacy laws award the probate estate to brothers and sisters, as well as grandparents, aunts and uncles, depending on who is left behind following a loved one's death. It must be understood, however, that if a deceased person has debts that exceed the value of their probate estate, the estate may be considered insolvent.
Without question, understanding one's legal rights pertaining to intestate law in Georgia requires the knowledge and experience of a reputable probate attorney. At Plunkett, Hamilton, Manton & Graves, LLP, our attorneys remain active, diligent and committed to helping clients obtain a favorable outcome in their case. Thus, if a loved one has died and there was no last will or testament, it's important to contact us if you need help understanding your rights as a potential heir. You can trust us to take on your case and provide the guidance and help you need.
Posted on behalf of Plunkett, Hamilton, Manton & Graves, LLP