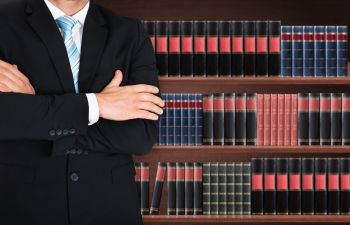 John Hopkins Medicine explains the varying effects of burn injuries, with some leading to enormous physical and emotional trauma. In fact, victims of burn injuries could be left without certain physical abilities, and this includes loss of limb and complete loss of mobility. What's more, the threat of horrific scarring and a decreased ability to fight infection adds to the complexity and devastation of serious burn injuries. Therefore, if you or a loved one has been seriously burned, it is important to obtain legal guidance from an experienced burn injury lawyer.
Types Of Burns
Thermal Burns: Due to heat and sources that raise the temperature of the skin, causing the skin tissues to die, thermal burns result from contact with hot metals, scalding liquids, steam and flames.
Radiation Burns: A result of prolonged exposure to ultraviolet rays from the sun and/or x-rays.
Chemical Burns: Due to strong acids, alkaline, detergents or solvents that come into contact with skin or eyes.
Electrical Burns: Stemming from contact with an electrical current, including the alternating current (AC) or direct current (DC).
While burn injuries can occur during a terrible accident, there are circumstances in which an individual's injuries are a result of another's negligence or reckless behavior. Because the physical, emotional and psychological damage produced by serious burn injuries is so great, victims may be left with overwhelming medical bills, not to mention loss of wages. Yet, because this type of injury could have been prevented, victims might be entitled to recoup compensation for their injuries and pain.
That's where the legal team at Plunkett, Hamilton, Manton & Graves, LLP, comes in. We understand the heavy burden placed on victims and their families when it comes to burn injuries. Moreover, we realize that significant burn injuries often lead to other serious health problems. Thus, if you or a loved one has been burned, Plunkett, Hamilton, Manton & Graves, LLP, is well equipped to investigate the details of your case. If your injury is a result of negligence—rest assured, we can help you fight for justice and the compensation you deserve.
Posted on behalf of Plunkett, Hamilton, Manton & Graves, LLP