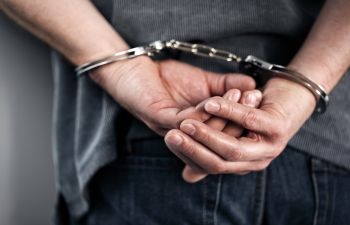 With steep fines and the potential for a lengthy jail sentence, drug offenses in the state of Georgia account for a large majority of felony criminal cases. What's more, penalties extend beyond general punishments, as those convicted could lose federal/financial aid and personal property such as a car or even their home. With this in mind, FindLaw explains that if you've been charged with drug possession, or another crime related to drugs, it's wise to contact an experienced drug crime lawyer to help present a strong defense or negotiate on your behalf.
To better understand how drugs are classified, the state has created statutes that place controlled substances in schedules, from schedule I to schedule V. Schedule I represents substances with a high chance of abuse, with no accepted medical use, while schedule V lists drugs that are least likely to result in abuse, and do have some accepted medical use. Schedule I drugs include heroin, LSD, ecstasy and marijuana. Robitussin AC, Lomotil, Motofen and Lyrica are all listed under schedule V drugs. Thus, drug scheduling is simply a way to classify drugs based on their abuse level and potential dependence.
From a legal standpoint, however, where a drug falls on the "schedule" makes a difference for those found in possession. Apart from marijuana, Georgia drug laws charge possession as a felony, with 2-15 years in prison for a conviction. Additional convictions are punishable with up to 30 years behind bars. The punishment for marijuana possession depends on the amount. As such, 1 ounce or less is typically considered a misdemeanor, with a $1,000 fine and up to one year in prison. An amount greater than 1 ounce is labeled a felony. In this case, fines may range up to $5,000, and as many as 10 years in prison (with one year being mandatory). Even so, there are complexities depending upon an individual's intention in having the marijuana. For example, if the person is planning on distributing it, he or she could be charged with a felony, even if the amount in possession was less than an ounce.
Experienced Drug Crime Attorneys – Augusta and Evans, Georgia
The experienced drug crime attorneys at Plunkett, Hamilton, Manton & Graves understand the enormous impact that a drug conviction can have on one's life, not to mention the ability to obtain an education or gain employment. That's why we invite you to call today if you've been charged with drug possession.
Posted on behalf of Plunkett, Hamilton, Manton & Graves, LLP