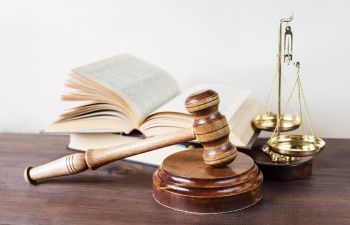 Given the scope of family law in the state of Georgia, individuals may seek legal assistance concerning a number of topics including marriage, divorce, child custody, abortion, adoption and more. Under each topic are specific rules and regulations. Yet, cases involving personal injury or domestic violence may also incorporate family law, particularly if an individual seeks to modify a child custody arrangement.
FindLaw has categorized a subset of Georgia Family Laws:
Georgia Domestic Violence Laws
Georgia Temporary Restraining Orders
Georgia Abortion Laws
Georgia Child Custody Laws
Georgia Prohibited Marriage Laws
Georgia Legal Requirements for Divorce
Within these laws are topics pertaining to child support, guardianship, statute of limitations, paternity, surrogacy, marital property, marital age and license requirements, prohibited consensual sexual activity, spousal support, protective orders and stalking.
Without question, issues relating to family law are difficult. This is why it is imperative to contact an attorney with experience in family law cases, as well as one that can guide families through mediation and/or dispute resolution.
Though a large number of family law cases involve the dissolution of a marriage, this is only the tip of the iceberg when a divorce involves children and/or marital property. Thus, family law attorneys not only assist clients in filing for separation or divorce, they also guide them in filing for child custody, alimony, visitation and support. While an attorney greatly benefits clients in a non-contested family law issue, he/she is of equal importance during contested cases. Essentially, an attorney becomes the advocate and spokesperson for families, and can take a case to trial if necessary.
There's no doubt that having a qualified attorney by your side during a stressful family dispute will help prevent you from accidentally waiving your rights or speaking up when you shouldn't.
Family Law Attorneys Serving Augusta And Evans
As family law attorneys serving Augusta, Evans and surrounding areas, Plunkett, Hamilton, Manton & Graves, LLP, remain active, diligent and committed to your case. Thus, if you have a family law concern relating to adoption, child custody, child support, contempt of court, divorce, paternity or legitimization, contact Plunkett, Hamilton, Manton & Graves, LLP, for results-driven legal services today.
Posted on behalf of Plunkett, Hamilton, Manton & Graves, LLP