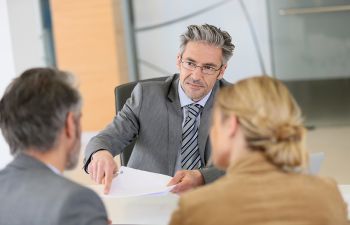 At the forefront of nearly all business disputes, breach of contract is, by simple definition, failure to hold up one's end of a bargain. Given that a partner or business associate denies their obligations as stated in a contractual agreement, the non-breaching party can essentially sue them to enforce the details of the contract, as well as recover damages. In the state of Georgia specifically, recoverable damages include all expenses that naturally arise from a breach of contract, not to mention attorneys' fees.
As one can imagine, the extent of damages accrued during a breach of contract varies. For instance, if a non-breaching party is damaged by an intentional tort such as fraud, the injured party may seek the assistance of the court in revoking the original contract. This is done so that the injured party is not limited in what he or she can seek and receive. In other instances regarding breach of contract, the injured person may make a similar request if it is proven that the contract was entered into under bad faith, or if the breaching party behaves stubbornly under the premise that he or she will not pay for damages.
Only available in some cases, the idea of specific performance is another breach of contract remedy in which the non-breaching party attempts to use the power of the court to force the other party to comply with obligations set forth by the contract. However, this is mostly done when monetary damages are not considered enough to restore the other party.
In a breach of contract case, it may appear straightforward, as if all involved would rule in favor of the non-breaching party. In reality, there is a great burden placed on an injured party to first prove the existence of a contract and its terms. Second, it must be proven that a breach of contract has, in fact, been committed. In turn, it must be solidified that he or she suffered actual damages as a result.
Effective Legal Strategies For Breach Of Contract And Other Disputes
When individuals or business professionals become victimized by a business contract breach, Plunkett, Hamilton, Manton & Graves, LLP, provides effective legal strategies to seek the most favorable outcome possible in each case. Thus, if a contract dispute has affected your Augusta or Evans, GA business, call the tenacious business litigation attorneys at Plunkett, Hamilton, Manton & Graves today for a confidential consultation.
Posted on behalf of Plunkett, Hamilton, Manton & Graves, LLP