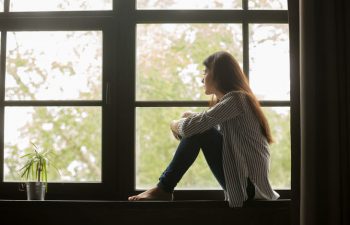 By all accounts, divorce is difficult, as couples face life-altering decisions relating to child custody, support and property division. Yet, when parties are willing to forego the attitude of "fight and win," Find Law explains that a collaborative divorce is a process of troubleshooting and problem solving through effective mediation and counsel. Without question, individuals benefit from choosing to resolve their divorce issues through collaborative law, as it helps them avoid the courtroom.
Clearly, the collaborative model doesn't mean that couples are in agreement about everything relating to their divorce. In the same way, it doesn't guarantee that the divorce will not be stressful or that complex issues will not surface. It simply means that couples are able and willing to receive guidance and help in making decisions without the intervention of a judge.
To ensure that negotiations are smooth during the mediation process, it is imperative that each individual hire their own attorney. A qualified attorney that's well-versed in mediation proceedings will understand how to effectuate a collaborative divorce without moving towards litigation. What's more, the attorney will help guide his/her client towards realistic expectations, while also validating the needs of the client. Once these issues are ironed out, the attorney and client will meet with the spouse and his/her attorney to begin negotiations.
Couples that are committed to working as a team benefit in a number of ways, as a collaborative approach:
Saves Time
Saves Money
Takes place outside of the courtroom in a less threatening atmosphere
Involves free, open and honest communication
Allows individuals to discuss how to handle post-settlement disputes
Allows individuals to work towards a result that they can live with
Experienced Family Law Attorneys Serving The Greater Augusta Area
At Plunkett, Hamilton, Manton & Graves, LLP, we understand that the divorce process is burdensome and emotionally charged, particularly when children are part of the equation. As experienced family law attorneys, we are committed and compassionate when it comes to helping individuals navigate this treacherous road. As such, we value effective mediation through collaborative law whenever possible, helping couples move forward as peacefully as possible.
To schedule a confidential consultation with one of our attorneys, call Plunkett, Hamilton, Manton & Graves, LLP today.
Posted on behalf of Plunkett, Hamilton, Manton & Graves, LLP