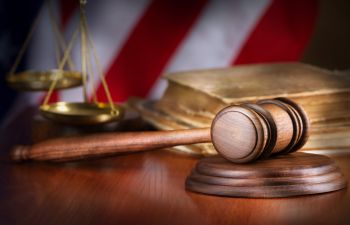 Do you wonder if you're being sexually harassed at work? Is your workplace a hostile environment? Have you been accused of instigating harassment or hostility at work? If you feel are uncomfortable on the job, then whatever is happening deserves a second look, and you'll need to know your rights and your next steps.
Federal Law Definition of Sexual Harassment at Work
Federal Sexual Harassment Law: The U.S. Equal Employment Opportunity Commission defines general harassment according to Title VII of the Civil Rights Act of 1964. Sex or gender-related harassment becomes unlawful when enduring it is necessary to keep your job and/or when most people would feel abused and intimidated:
"Enduring the offensive conduct becomes a condition of continued employment." OR
"The conduct is severe or pervasive enough to create a work environment that a reasonable person would consider intimidating, hostile, or abusive."
Federal Definition of a Hostile Work Environment
Federal Hostile Workplace law: The U.S. Dept of Labor notes that harassing conduct producing a hostile work environment has violated the law when:
Unlawful harassing conduct is unwelcome and based on the victim's protected status.
Subjectively abusive to the person affected; objectively severe and pervasive enough to create a work environment that a reasonable person would find hostile or abusive.
See if your Georgia workplace has a company handbook that spells out its exact sexual harassment or hostile work environment policies. They must follow any federal and state guidelines but may have additional company statements that could lend further clarity to your case. You'll need the guidance of an experienced attorney to plan your next move.
The offices of Plunkett, Hamilton, Manton & Graves, LLP can help. You may be able to save your employment, move to ensure a tenable work environment or seek compensation for losses and damages. Contact us today to schedule your free and confidential consultation.
Posted on behalf of Plunkett, Hamilton, Manton & Graves, LLP